TikTok is a media platform that has experienced rapid growth. In this article, we are going to be looking at how to create a viral Tiktok challenge. The audio visual-only social media platform lets users create and post videos on any number of contents.
TikTok consists of video editing tools and sound archives that make it easy to produce quality videos to engage your target audience.
TABLE OF CONTENT
Key takeaway
It is easy to create challenges, but can you get them viral without the use of hashtags? Hashtags are the main carter for content on the TikTok challenge. When a hashtag is trending, it allows content from all influencers to get involved and drive challenges forward.
The TikTok challenge is the contents you create to make your page go viral. The only regulation is that the contents posted should be accessible and eye-catching to your target audience.
Part of this article is going to be on branded Tiktok challenge. When a brand asks people to implement a specific task and tag them using a particular hashtag, it is known as a branded hashtag challenge. Challenges like these are prevalent on other social media platforms too.
If you're a brand or TikTok influencer who wants to get your audience excited and engaged with your content, a TikTok challenges for brand is one of the best ways to make it happen.
As challenges and trends are ways to get followers and target audience, creating and sharing unique contents that will boost your brand is what you should mostly well think of. Tiktok challenges for business have a massive potential to go viral, but only if the contents posted are well planned and executed for posting.
Brands can influence challenges to create unique, relevant ranges and increase awareness. Using TikTok hashtags is another way to find and disseminate content that the target audience is interested in to build your community. Many Tiktok influencers and brands now use the viral nature of TikTok.
Here, we're going to show you the tips on how to create a viral TikTok challenge:
If you are a user of Tiktok, there are a lot of trends and challenges that people engage in. It is primarily a video skit in which popular songs from prominent artiste are played.
Checking recent statistics of research, the growth of TikTok is not going to snail around. Hence, it is sensible to know how brands and businesses use its incredible power for their benefit in getting the trending Tiktok challenge.
How to create a viral Tiktok challenge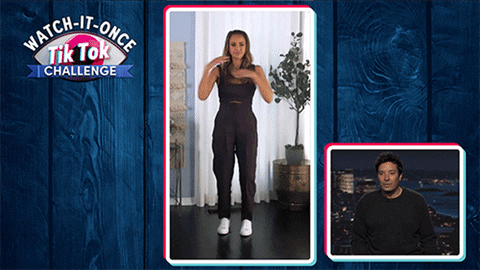 There are different ways to create a Tiktok challenge. But note that even though hashtag challenges have a high possibility of going viral, not all challenges do. By compiling a list of tips to help you create a successful viral Tiktok challenge, we will be deliberating on seven tips.
Below are what can help you create and launch a successful viral TikTok challenge.
Tips for creating a viral Tiktok challenge
1. Do Proper Research:
Research is a careful, detailed study of something to have a better understanding of what it is. Planning to create your hashtag challenge requires proper research. Looking at successful hashtag challenges in the past that went viral is one step to achieving your goal. Analyze and identify things that are embedded in other viral challenges that made them famous.
2. Create a Share worthy Hashtag:
Creating unique, specific, and straightforward hashtags makes it easier to be discovered on the platform. It would be best if you didn't make your hashtags too long; they should be short and straightforward, easy to remember for easy search. Another advantage of using the hashtag is that it makes it easy to trail all the posts from people who engaged themselves in the challenge. Don't forget! The hashtag should be openly related to your challenge as it assists the target audience remember and recall it.
3. Focus on the content:
Creating challenges shows no value if your page is not familiar with them. Due to this, it has to be known that it is a hashtag challenge. All you have to do is add the name of the content posted using a hashtag. Then create a challenge that either goes with your content.
4. Make your challenge a memorable one:
The more people remember your challenge, the more they relate to it, especially if it goes viral. Sometimes, it serves as a flashback to revisit your page to view your contents, increasing your views and increasing organic followers.
5. Song selection:
Selecting the right song or audio is another way to make your challenge a hot cake. Another significant point in creating the viral Tiktok challenge is that most successful hashtag challenges have unique audio or songs that play as you commence the challenge. The sound or music used must be related to the content displayed.
6. Creating Simple Rules:
After you create your challenge, there are rules and procedures you need to make. These rules must be straightforward to understand so that people can engage in the challenge. Remember, the simple the challenge, and the more people will engage in it. The challenge might involve a simple dance step, and if it is a process, make available simple and straightforward steps that followers will understand perfectly.
7. Promote Your challenge:
If you want your Tiktok challenge to go viral, you must promote your challenge. The creator of the challenge pushed every popular content on the platform that went viral. Using other social media platform is a good way of promoting your challenge.
Conclusion
From what you read above, it is clear that creating a viral Tiktok challenge might not be easy as it seems. In other words, this article has given salient ways of getting your page or product viral with a challenge.
Also, the viral ticktock challenge is powerful marketing tools that can promote you're your page, brand and creating awareness. Using these tips while making your next viral TikTok challenge, you are improving the chances of your challenge going viral.
Enjoy this Article? You May Also Like: