Clubhouse room moderators are essential personnel on the clubhouse app. They have the supreme authority in a clubhouse room.
A clubhouse moderator can be the owner of the clubhouse room or can be appointed by the owner of the room. For a fact, no clubhouse room can exist without a moderator. Also, the quality of a clubhouse room depends on the quality of a moderator. This shows just how important they are. Therefore, you will learn all you need to know to be a professional clubhouse room moderator in this guide.
Table of Contents
Key Takeaways
A clubhouse room moderator has a lot of responsibilities and abilities. They are meant to keep the group healthy and exciting for all members.
The moderator should have rules on the ground, respect members, and keep the group very active to be called a pro.
Who is a Clubhouse Room Moderator?
Clubhouse room moderators are saddled with the responsibilities of determining the flow of every conversation and all the people involved in the conversation.
A clubhouse moderator usually has a green star below his/her name at the top of the room on the app. The moderator is often described as the room's creator and has the responsibility of hosting clubhouse room sessions.
That said, some abilities of a clubhouse room moderator include:
Inviting other people (audience or other moderators/speakers) to speak on the stage.
Making anyone a moderator.
Muting a speaker in the room.
Accept or reject requests to speak.
Disabling or activating raising hands feature.
Close/shut down the clubhouse room.
How to Moderate a Clubhouse Room
Moderating a clubhouse room is something that requires diligence and talent. If you want your clubhouse room to excel, you need to be good at what you do. In addition, you need to be good at clubhouse room moderation.
There are many things you can do to be a good moderator.  Here are a few tips to help you moderate a clubhouse room like a pro: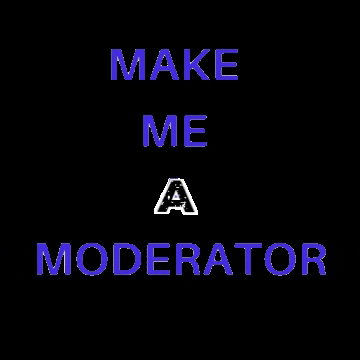 1. Set suitable rules for the room:
No society can be effective without rules and regulations, no matter how small or large. Where there is law, there is order. As a moderator, it is your responsibility to establish a set of rules that guide the members of the clubhouse room. Therefore, the clubhouse room rules you set have to be in line with the room's purpose. There is no wrong way of moderating, as long as you respect every member. Also, there must be a current understanding among every member of the room. No matter how petty you think the rules might seem, they are essential for having a healthy clubhouse room. As a result, every member has to agree to these rules before joining your room.
2. Appoint a backup moderator:
Having another moderator in the room isn't compulsory, but it helps you, the moderator. If you are the sole moderator of the room, what happens when something interrupts the session you are having? Who will be in charge? Will you leave your audience idle? Hence, you need another moderator to take control when you are not available.
Therefore, make the people you trust in the room the clubhouse room moderators. This decision will ease some stress off you and make the space more efficient. You can also hire a paid or pro moderator. Specifically, someone who understands the requirements of being a moderator.
3. Reset the room often:
New people will always join your room. As a result, once in a while, you should remind your members the room's purpose and what the conversation is about. Furthermore, resetting the room allows every member to connect with the conversation better. It helps members, both old and new, understand the conversation and relate to the topic of discussion.
4. Use clubhouse etiquette:
Clubhouse etiquette simply means respecting everyone and their opinions.
As a moderator, you should always be polite and pleasant to members even though you are in charge. Doing that breeds a healthy environment. There are also etiquettes that clubhouse room members should abide by. You can make them clear when stating the rules of the clubhouse room. When etiquette is followed, and regulations are obeyed, conversations can easily flow without disruptions.
5. Unending conversation:
Make sure there isn't a single dull moment in the room from the beginning until the end. It is good you start a conversation immediately when you open the room. People will leave a room if it starts getting boring, and you will lose. So, if you don't know what to talk about initially, you can start with a Question and Answer session (Q&A). And, if you don't have any opinion to air, do not leave the group silent. Instead, you can allow another moderator to take control. Alternatively, you can invite other speakers to build a conversation. Never let the group go dry until you are ready to end it.
Conclusion
Moderating a clubhouse room should be a fun experience if you follow the tips in this guide.
Good clubhouse room moderators don't just rule and dominate. They also learn from the audience and other speakers. Therefore, as a moderator, learning will only make you better at being a moderator.
What are your thoughts? What's your impression of this piece? We'd be happy to hear from you; please share your thoughts in the comment below.
Enjoy this Article? You May Also Like: